A Rivers' Health Relies On The Stewardship Of The Communities Its' Waters Pass Through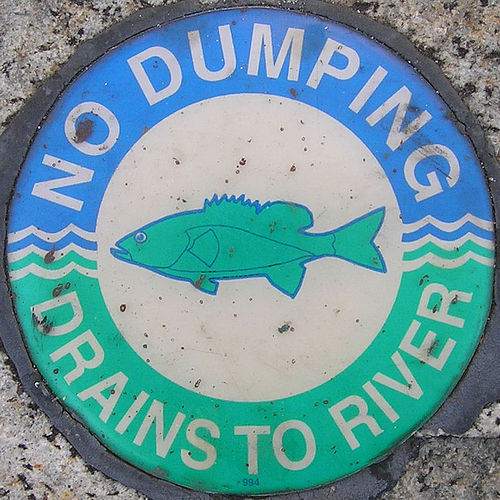 Highlands Council Hears Developement Pitch - April 22, 2016 - NJ Herald.com
Ringwood Dioxane Found More Widespread - March 3, 2016 - NorthJersey.com
Oil Trains Bridges Studied - November 12, 2015 - NorthJersey.com
Christie Vetoes Bill On Cleanup Funds - May 11, 2015 - NorthJersey.com
Governors Use Of Passaic River Money Opposed - October 7, 2014 - NorthJersey.com
Christie And Dems Shortchange Passaic River - September 21, 2014 - NJ.com
Massive, $1.7B Cleanup Of Passaic River Proposed - April 11, 2014 - NJ.com
Bill On Sewage Overflow Notification Dies - January 21, 2014 - NorthJersey.com
Dustup Over Passaic River Cleanup Funds - August 7, 2013 - Northjersey.com
Wanaque Reservoir Plan Draws Criticism - July 3, 2013 - NorthJersey.com
See Something? Smell Something? Say Something.
EPA: Report Spills and Environmental Violations 1.212.637.4050
NJDEP: Report an Environmental Incident Hotline 1.877.927.6337
How's My Waterway? Find Information About Local Waterways - EPA
Surface Waters Quality Standards - NJDEP Water Monitoring and Standards
New Jersey Environmental Laws - NJDEP N.J.A.C. Title 7
Citizens Guide To Protecting Category One Waterways - Hackensack Riverkeeper
NJDEP Volunteer Water Monitoring Programs Information
Organizations Working To Protect The Passaic River And Its' Tributaries
Passaic River Coalition - an urban watershed association active since 1969 in protecting
water quality and quantity of the entire Passaic River watershed of northern New Jersey
and Rockland and Orange Counties, New York.
Pequannock River Coalition - helping to restore and improve the ecosystems of
the Pequannock and Wanaque Rivers and Watersheds.
Great Swamp Watershed Association - dedicated to protecting and improving water
resources in the region by monitoring local streams, advocating for intelligent land use,
and educating our communities about water quality and quantity and their effect on the
health and natural beauty of the local environment.
Whippany River Watershed Action Committee - Stewards of the Watershed who have
come together to preserve, protect and maintain the land and water resources of the
watershed through broad-based community action, projects, on-going assessment,
education and promotion of resource conservation.
Greenwood Lake Commission - a bi-state commission that was formed in 2001 for the
express purpose of improving the water quality of this beautiful lake.
Hackensack Riverkeeper - The independent, non-governmental advocate for the
Hackensack River. While primarily concerned with the Hackensack River this organization
has the shared goal of cleaner waters and maintains a presence on the lower Passaic
River through Newark Bay.
American Rivers - A national organization dedicated to improvng the health of rivers
and communities by ensuring clean water supplies, revitalizing fish and wildlife
habitat, improving recreation, and leaving a legacy of healthy rivers for generations to come.
River Network - Leading a national watershed protection movement that includes nearly
2,000 state, regional and local grassroots organizations whose primary mission is to
protect rivers and watersheds.
Waterkeeper Alliance - Made up of more than 200 local Waterkeeper organizations
Waterkeeper Alliance keeps Waterkeepers connected, provides them with legal, scientific
and communications support, and unites their voices as they take on major global water
issues together.

One of the greatest threats to most rivers is storm water. The speed and amount of water leaving our developed properties is straining the capacity of our streams and rivers. The erosion of soils and scouring of stream banks cause a build up of sedimentation. Flooding has increased, and pollutants travel from our lawns, recreational fields, roads and parking lots straight into our waterways.
Storm Water Information - Township of Roxbury
During heavy rains the combined sewer system in Philadelphia often becomes overloaded and discharges raw sewage into the Schuykill and Deleware Rivers. To comply with EPA regulations the city is reducing the amount of rainwater entering it's storm drains to begin with through the use of permeable roads, rainbarrels, raingardens, vegetated roofs, new trees and new parks. This approach helps prevent rainfall from entering the waterways too quickly while providing a more natural level of filtration.

Stormwater Plan Raises Eyebrows At EPA - December 24, 2009 - New York Times
Street Smarts - October 2, 2011 - Time Magazine
The Price Of Greening Stormwater - April 20, 2012 - Governing.com
Philadelphia Cleans Up Stormwater - June 6, 2012 - National Geographic
Green Stormwater Infrastructure - Philadelphia Water Department


Reducing Runoff With Permeable Pavement

Pervious Concrete Pavement - US EPA
Porous Asphalt Pavement - US EPA
Porous Paving - Philadelphia Water Department
The Porous Road Less Traveled - January 3, 2012 - Sightline.org
Permeable Paving - City of Chicago
Pervious Pavement Projects - City of Portland

Reducing Runoff With Raingardens


Rain Gardens - Rutgers Water Resources Program
What Is A Rain Garden? - Rain Garden Network
Reducing Runoff With Rainbarrels

Molly Ann Brook Rain Barrel Initiative - PassaicCountyNJ.org
Water Resources Program / Rain Barrels - Rutgers
Mid-Atlantic Region Green Landscaping - US EPA
What Are The Benefits of Rain Barrels? - National Geographic
Reducing Runoff With Vegetated Roofs - Extensive vegetated roofs are designed to require little maintenance and are used on commercial flat roofed buildings for reducing runoff, increasing the insulation value and extending the life of the roofing material.
Intensive vegetated roofs are designed for being interacted with such as having lawns, gardens, large plants and trees.
Extensive Vegatative Roofs - National Institute Of Building Sciences
Vegetated Roofs - NJ Green Building Manual - Rutgers
Green Roofs Slideshow - National Geographic
Green Roofs In Big Cities Bring Relief From Above - May 23, 2012 - New York Times
Improper Disposal Practices

In short if you don't want to drink it make sure it's recycled or disposed of properly.
Guidelines For Proper Disposal of Household Medication (pdf)
Association of New Jersey Household Hazardous Waste Coordinators
Pet Waste

Transmits disease and contaminates our drinking water
What To Do With Doggy Doo - For Dummies Books


Have your septic tank emptied and system inspected periodically
Septic Tank Maintenance - CleanWaterCampaign.com
Septic Systems and Their Maintenance - University of Maryland
Septic Systems and Their Maintenance - Soilfacts
Source Water Protection (pdf) - National Environmental Services Center

Heating Oil Tanks

Above ground tanks should be anchored well to prevent tipping, particularly in flood zones
where they're subject to floating. All tanks should be inspected periodically for internal
rusting before leaking occurs.
Buried tanks should be inspected and system switched over to above ground when possible.
The NJDEP has a Site Remediation Program to assist owners of an underground storage
tank (UST) with removal and site remediation but is currently not accepting applications
due to lack of funding.
NJDEP - Site Remediation Program for Underground Storage Tanks
NJDEP - Underground Storage Tank Remediation, Upgrade and Closure Fund Notice
Fund To Help Homeowners Runs Out Of Money - May 10, 2011 - NJ.com
Underground Storage Tank Flood Guide - November 2010 - EPA


Thermal Pollution


Thermal pollution refers to water being released into a stream or river at a warmer temperature than it normally would. This has a great effect on the ability of many fish to breed or simply cope due to the associated reduction of disolved oxygen levels.

Some causes of this include:

Facility Processes where water is used for cooling and then returned to the river warmer.


Stormwater from roads and parking lots where rainwater is warmed on the surface before entering the waterways.


Tree Removals from areas bordering waterways exposing them to direct sunlight.


Overflow Dams where only the warmest layer of water on the surface is allowed to feed downstream.
Passaic Valley Water Commission
North Jersey District Water Supply Commission

River Pumping Proposal Sparks North Jersey Water War - May 27, 2012 - NorthJersey.com
Wanaque Reservoir Plan Draws Criticism - July 3, 2013 - NorthJersey.com



Sewage Treatment Plants


Secondary Treatment Standards - EPA - National Pollution Discharge Elimination System



Warren Township Sewerage Authority - Colonial Crossing


Warren Township Sewerage Authority - King George Road at Rt. 78


Warren Township Sewerage Authority - Indian Rock Road


Berkeley Heights Wastewater Treatment Plant - Snyder Avenue
Berkeley Heights Wants To Rehab Treatment Plant


Chatham / Madison Joint Meeting Sewerage Plant - Rutgers Street
Madison - Chatham Joint Meeting History


Florham Park - Sewage Treatment Plant - Vreeland Road


Livingston - Sewage Treatment Plant - Naylon Avenue


East Hanover Township Wastewater Treatment Plant - Merry Lane


Morris Township - Butterworth Sewage Treatment Plant - Lake Valley Road


Hanover Township Wastewater Treatment Plant - East Hanover Avenue at 287


Parsipanny Troy Hills Wastewater Treatment Plant - Sharkey Road


West Caldwell Township Wastewater Treatment Plant - Pine Tree Place


Suffern, NY Wastewater Treatment Plant - Ridge Avenue


West Milford Wastewater Treatment Plant - Awosting Road


Wanaque Wastewater Treatment Plant - Warrens Way




Passaic Valley Sewerage Commission
Pequannock River Basin Regional Sewerage Authority
Wanaque Valley Regional Sewerage Authority


Water Quality Trading Program - Rutgers Water Resources Program
Water Quality Trading To Reduce Phosphorus Discharge From Treatment Plants
Pollution In The Passaic - Stevens Institute of Technology
Sewage Overflows From Hurricane Sandy - April 2013 - ClimateCentral.org
Passaic Valley Seeks 800M For Upgrades - July 9, 2013 - NorthJersey.com


Water Recycling - Not quite as radical as you might initially think. Currently treated wastewater is released into the river only to be drawn into supply plants downstream where it's then treated again and pumped out to our faucets. This in itself might sound gross when you consider that at times the rivers flow can be as much as 80% treated wastewater. Continued developement and the increased demand for water may require this aproach.


From Wastewater To Drinking Water - April 4, 2011 - Earth Institute / Columbia University
Reuse of Municipal Wastewater - January 12, 2012 - National Research Council
Reclaimed Wastewater For Drinking - January 31, 2012 - National Geographic
Treated Wastewater Used For Drinking Supplies - February 9, 2012 - NY Times
Science & Psychology Of Wastewater Recycling - January 28, 2013 - EarthMagazine.org
From Toilets To Tap - May 1, 2014 - CNN.com
Past Mistakes


The Passaic River Fire (pdf) - June 3, 1918 - NY Times


Ringwood Mines & Landfill Superfund Site, Peters Mine Road, Upper Ringwood: During the late 1960s and early 1970s, the 500+ acre site in the Passaic River Watershed just north of Wanaque Reservoir was used for the disposal of paint sludge with high levels of arsenic, lead, benzene and other contaminants along with other wastes generated at the Ford Motor Company's Mahwah facility.

Toxic Legacy: Ford And The Ramapoughs - Articles and Videos - NorthJersey.com
Making A Wasteland: Ford, the Feds, the Mob - August 7, 2009 - NorthJersey.com
Families Sue Ford Over Waste Dumping - September 2, 2009 - NorthJersey.com
No End In Sight For Ford Cleanup - December 12, 2010 - NorthJersey.com
Ford Settlement Leaves Disappointment - December 13, 2010 - NorthJersey.com
Lead Found In Food Chain In Ringwood - December 16, 2010 - NorthJersey.com
Group Hires Experts In Push For Cleanup - January 25, 2011 - NorthJersey.com
New Plan For Ringwood Contaminated Site - November 9, 2013 - NorthJersey.com
Promises Unravel At Ringwood Cleanup - December 19, 2015 - NorthJersey.com
EPA Didn't Disclose Ringwood Contamination - February 23, 2016 - NorthJersey.com
Dioxane Found To Be More Widespread - March 3, 2016 - NorthJersey.com
Garrett Demands EPA Re-Evaluate Cleanup - April 25, 2016 - BergenDispatch.com
Judge To Decide On Ballot Question - September 2, 2016 - NorthJersey.com

Dupont Pompton Lakes Works, Cannonball Road, Pompton Lakes: Explosives manufacturing started in 1886, owned by Dupont since 1902. Production of explosives generated various wastes disposed of on site including lead salts, mercury compounds, explosive powders, chlorinated solvents, waste wire drawing solution, and detonated blasting caps. Elevated levels of lead, mercury and chlorinated solvents have been recorded in Acid Brook which drains into Pompton Lake.

Dupont - PomptonLakesHistory.com
Public Health Assessment - Department of Health and Human Services Report
Dupont Acid Brook Suit - Attorney Articles - Wilentz, Goldman & Spitzer P.A.
Citizens For A Clean Pompton Lakes
Pompton Lakes Community Advisory Group
Pollution May Threaten Our Reservoirs - August 7, 2009 - NorthJersey.com
Higher Rates of Cancer In Pompton Lakes - December 10, 2009 - NJ.com
Dupont Pompton Lakes Remediation Fact Sheet - January 20, 2010 - NJ DEP
Old Story of Pollution; New Urgency This Time - January 31, 2010 - NY Times
Cancer Cases Elevated In Pompton Lakes - August 15, 2011 - NorthJersey.com
EPA Pledges Accelerated Cleanup - January 12, 2012 - NJSpotlight.com
Pompton Lake Pollution May Be Headed Downstream - January 26, 2012 - PEER
Feds To OK Dupont Cleanup Plan - August 1, 2012 - NorthJersey.com
Groups Urge Superfund Listing of Dupont Site - August 2, 2012 - NorthJersey.com
Dupont To Study Anaerobic Bioremediation - August 27, 2012 - NorthJersey.com
Feds Seeking Damages Against Dupont - November 27, 2014 - NorthJersey.com
Fears Of Dupont Shirking Cleanup - January 31, 2015 - AmericaAljazeera.com
Dupont Pollution Legacy Looms Large - December 14, 2015 - NJSpotlight.com
Pollution Threat Level Being Reassessed - August 13, 2015 - NorthJersey.com
Topsoil Depot, Pompton Plains Crossroads, Wayne: Stored kaofin, a gray, claylike waste byproduct of paper recycling on site for blending into the soil they sold. The practice was approved by the DEP but not in a floodplain, as is the case with Topsoil Depot, situated at the confluence of the Ramapo, Pequannock and Pompton rivers. The site is contaminated with low levels of PCB's, dioxin and heavy metals.

Topsoil Depot Owner Faces Jail Threat - April 29, 2011 - NorthJersey.com
Toxic Dump Hits Bump In Road Towards Trial - November 15, 2011 - NorthJersey.com
Agreement Reached On Cleanup Of Wayne Site - May 8, 2012 - NorthJersey.com
Contaminated Soil Has Yet To Be Removed - May 30, 2013 - NorthJersey.com
Cleanup At Top Soil Depot Set To Resume - June 24, 2014 - NorthJersey.com


W.R. Grace Company, Black Oak Ridge Road, Wayne: From 1948 to 1971, W.R. Grace produced Thorium, a radioactive element, in connection with the manufacture of optical quality polishing powder. A 1980 aerial survey showed elevated radiation levels on the banks of Sheffield Brook which drains into the Pompton River.


Site History / Description (pdf)
Superfund Site Progress Profile
EC Electroplating Company, Clark Street, Garfield: In December 1983 thousands of pounds of hexavalent chromium leaked from a tank at the factory that stood on Clark Street in Garfield. The substance has since traveled from the site underneath the Passaic River and into the city of Passaic.


A Neighborhood In Peril - November 22, 2011 - NorthJersey.com
Toenail Testing To Commence In Garfield - January 15, 2013 - NorthJersey.com
Toenail Clippings to Measure Toxic Exposure in NJ - March 24, 2013 - Associated Press
Scientist Takes First Steps To Measure Contamination - April 21, 2013 - NorthJersey.com
Lawmakers Push For Cleanup Funding - December 14, 2015 - NorthJersey.com
Diamond Alkali Company , Lister Avenue, Newark: Manufactured pesticides and herbicides including the defolient Agent Orange. River sediment has been contaminated with dioxin, PCB's, mercury, DDT and heavy metals among other substances. While Diamond Alkali is the most notorious of the companies that polluted the lower Passaic they weren't the only ones. The Lower Passaic River Cooperating Parties Group represents many of the companies involved. The Passaic River Directive listed below goes into more detail of the companies and the pollutants.


Lower Passaic River Resoration Project - EPA
Lower Passaic River Restoration Project - PassaicRemovalAction.com
Damage Assessment Plan (pdf) - November 2007
EPA Signs Agreement With Companies (pdf) - June 2008
Passaic River Directive, Natural Resource Injury Assessment - September 19, 2008 - EPA
Chemical Company Must Help Pay For Cleanup - July 26, 2011 - NJ.com
The Muck Stops Here - February 13, 2012 - New Jersey Monthly
Towns To Hear About River Cleanup Case - June 5, 2012 - New Providence Patch.com
Attempted Murder Of The Passaic - April 14, 2013 - Tom Moran / The Star Ledger
Superfund Cleanup Stirs Troubled Waters - August 13, 2012 - NY Times
Cleanup Begins On Heavily Polluted Passaic - July 29, 2013 - NewJersey.News12.com
Dustup Over Passaic River Cleanup Funds - August 7, 2013 - Northjersey.com
Stretch Of Passaic To Be Cleaned Of Contaminents - August 7, 2013 - NJTVOnline.org
Removal Of Contaminated Mud from Lyndhurst - August 7, 2013 - NJ.com
Argument Over Intent Of Settlement Monies - August 15, 2013 - NorthJersey.com
Massive, $1.7B Cleanup Of Passaic River Proposed - April 11, 2014 - NJ.com
Christie And Dems Shortchange Passaic River - September 21, 2014 - NJ.com
Governors Use Of Passaic River Money Opposed - October 7, 2014 - NorthJersey.com
Assessments


Watershed Assessment, Tracking and Environmental Results - EPA
(Select Hackensack-Passaic from watershed dropdown list)


Water Management Area 3 Summary - November 2002 - Montclair State University
Water Management Area 4 Summary - November 2002 - Montclair State University
Water Management Area 6 Summary - November 2002 - Montclair State University

Historical And Current Ecology Of The Lower Passaic - December 2004 - Urban Habitats
Reviving The Passaic - February 18, 2009 - NJ Monthly
Passaic River Fish Tested For Toxins - August 26, 2009 - NorthJersey.com
The Dirty Truth About That Other Jersey Shore - NPR - November 19, 2010
Passaic Suffers Latest In History Of Setbacks - October 14, 2012 - NorthJersey.com
Related Links

Pollution Testing And Debris Removal For Passaic River - June 12, 2011 - PatersonPress.com
Take me To The River: On The Passaic - August 14, 2011 - NJ.com
Five Reasons To Clean Up The Passaic River - April 14, 2013 - NJ.com
Pequannock Township Environmental Commission

Passaic River Stewards Training Program
EPA Grant For Passaic River Stewardship Program - December 4, 2007 - EPA Release

Monitoring And Assessing Water Quality - Volunteer Monitoring - US EPA
NJ Volunteer Water Monitoring Programs

Great Swamp Watershed Association Volunteer Monitoring Program
NJ Audubon Society Volunteer Monitoring Program
NJ Community Water Watch Volunteer Monitoring Program
NJ Watershed Ambassadors Program Volunteer Monitoring Program
Pequannock River Coalition Volunteer Monitoring Program
Passaic River Institute Volunteer Monitoring Program
Trout Unlimited of East Jersey Volunteer Monitoring Program
Basic and Advanced Physical and Chemical Monitoring
Water Level

Biological Monitoring
Terrestrial Vegetation

Additional Activities
Construction Site Inspections
Debris Monitoring
Land Use Surveys
Photographic Surveys
Restoration
Storm Drain Stenciling (pdf) - NJ DEP

Test It Yourself Water Test Kits
Listing of Advanced Test Kit Suppliers

Mail-In Sample Water Testing
Test Kit Express Water Test Kit
---